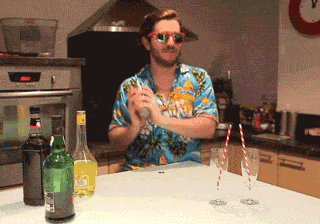 First I'd like to thank all of you thus far for subscribing to dareugo.com. We are super stoked to show everyone what we've been working on but most importantly we [I, personally] are over the moon with improving the daily grind of modern families across the globe! 
After 1 year and 10 months of trying to be an inventor and all the struggles that come along with that I am about to share with you all something that you guys can help with and be apart of. We are getting to the point in our company where we are trying to decide what we want to become and what we want to stand for... not only in the parent- kid community but also in the world. We truly want to be proud of what we do everyday but want to make the world a better place for our kids also soooo.....
We wanted to kinda see if you all have a certain passion for any charities or movements that you would like to share with us so we can learn about it and make it a part of our company's mission also. We are going to call it our: Dare To Care.
We would LOVE to hear all about:  who you give back to and why...or.. would like to give back to. 
For example, I personally have a special interest in freearts.org. They are an organization in Los Angeles that caters to bringing kids in my community the freedom of expression through the arts who come from abusive backgrounds like myself. Growing up, my parents were divorced and I came from a damaging broken home. Before you knew it, I learned how to flip it but before that I kept everything bottled up and felt super alone. If there was a program like free arts.org when I was growing up I would of found friends that were going through the same as me or maybe different but shared the same creative outlet as me. 
It didn't exist for me but it exists for lots of other kids in my city now! It's a wonderful foundation that I  love to support by raising them money or donating money for art supplies and instruments etc. 
Anyway, I will continue to show freearts.org all my love but would LOVE nothing more than to learn more about ones that you are passionate about and love.
Please be part of Dare to Care and just give us a word of what you love and why.
-Lisa 
Please reload